Sunny southern side of the fell
Ylläs Ski Resort, Ylläsjärvi
The Ylläsjärvi ski resort is located on the southern side of the fell. The pride of Ylläs, Ylläs 1 gondola, is located on the Ylläsjärvi side. It takes skiers to the top in up to seven minutes!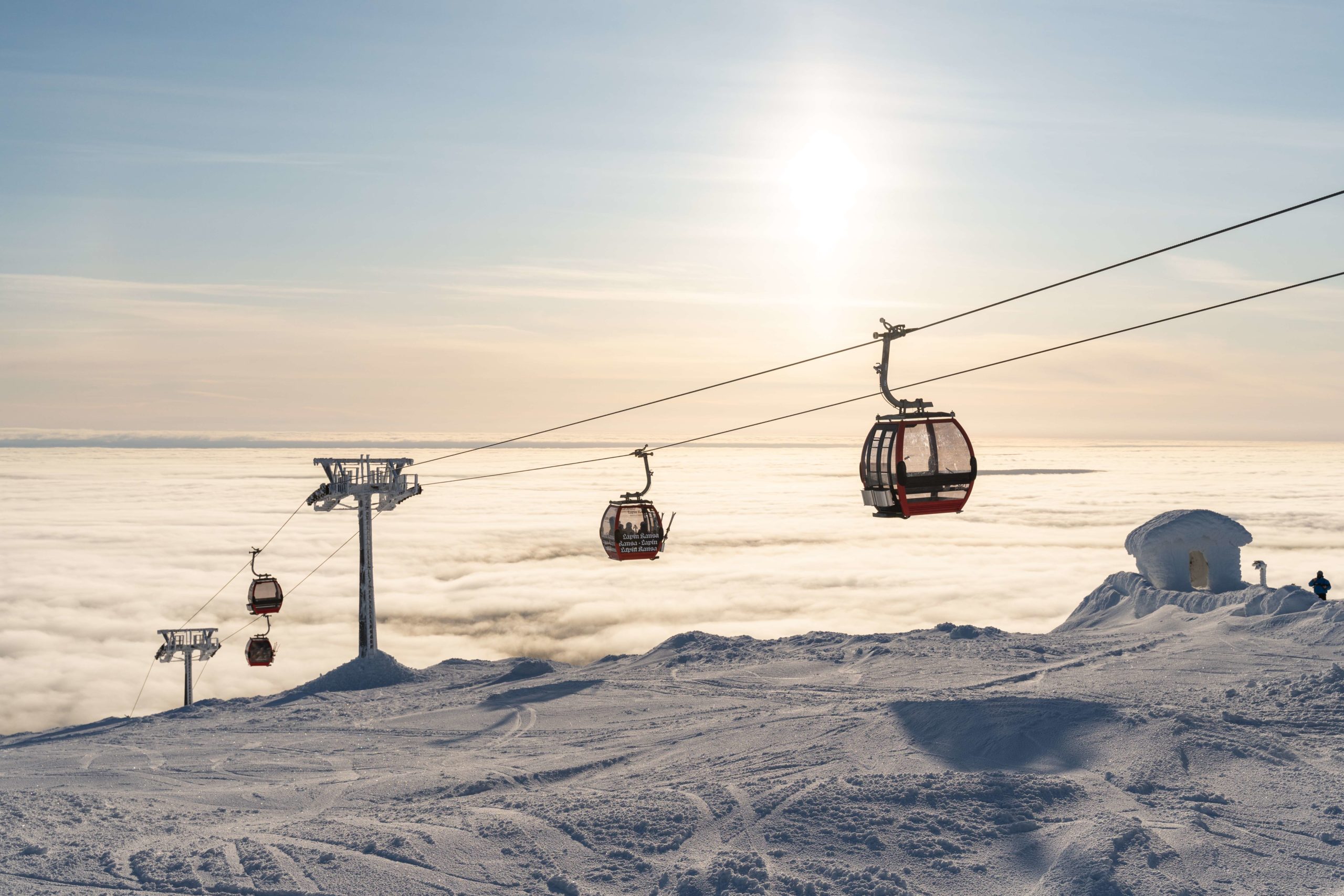 The longest slopes in Finland
From bare fells to secluded forests
The extensive lift and slope network of Ylläsjärvi offers something for everyone, from beginners to advanced skiers and snowboarders. Some of the lifts stop at or below the tree level, while some go to the upper part and top of the fell. Ylläs is 719 metres high. The longest slopes in Finland, which are three kilometres long, start from the top of Ylläs. The southern slopes of Ylläs are at their best in the spring sunshine.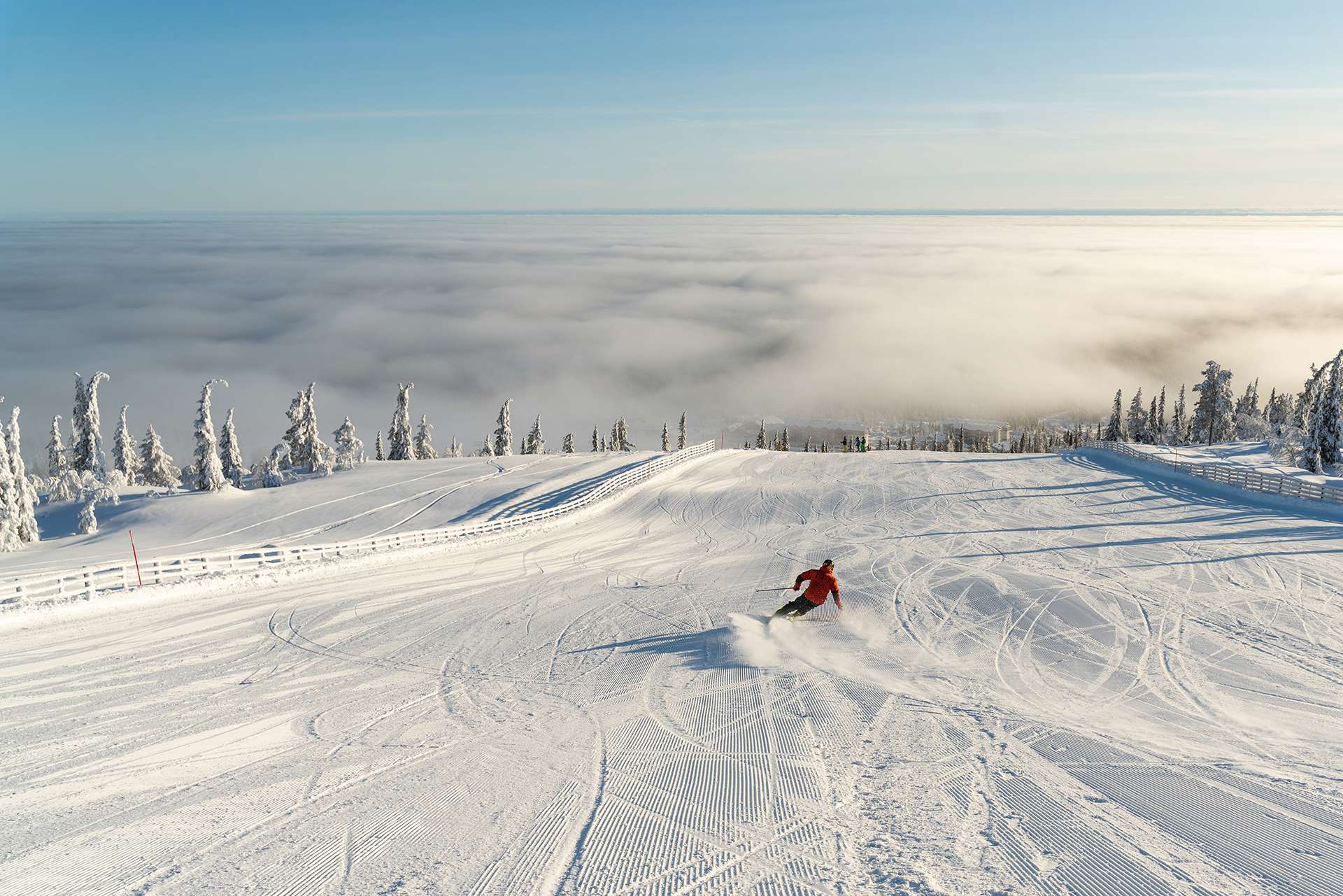 Learn the tricks at snow parks
Parks for all skill levels
Ylläsjärvi offers specific terrain park areas for all skills levels. Mountain Dew Pro Park near the lift Sportti offers challenges to even the most experienced skiers and snowboarders. Mountain Dew Junior Park, which is being built near the lower lift, is a place where even small children can hone their skills before moving on to bigger arenas. In the 2021–2022 season, Ylläs will also open the Mountain Dew Fun Park that offers fun activities for the whole family. The diverse park areas are kept in excellent condition at all times!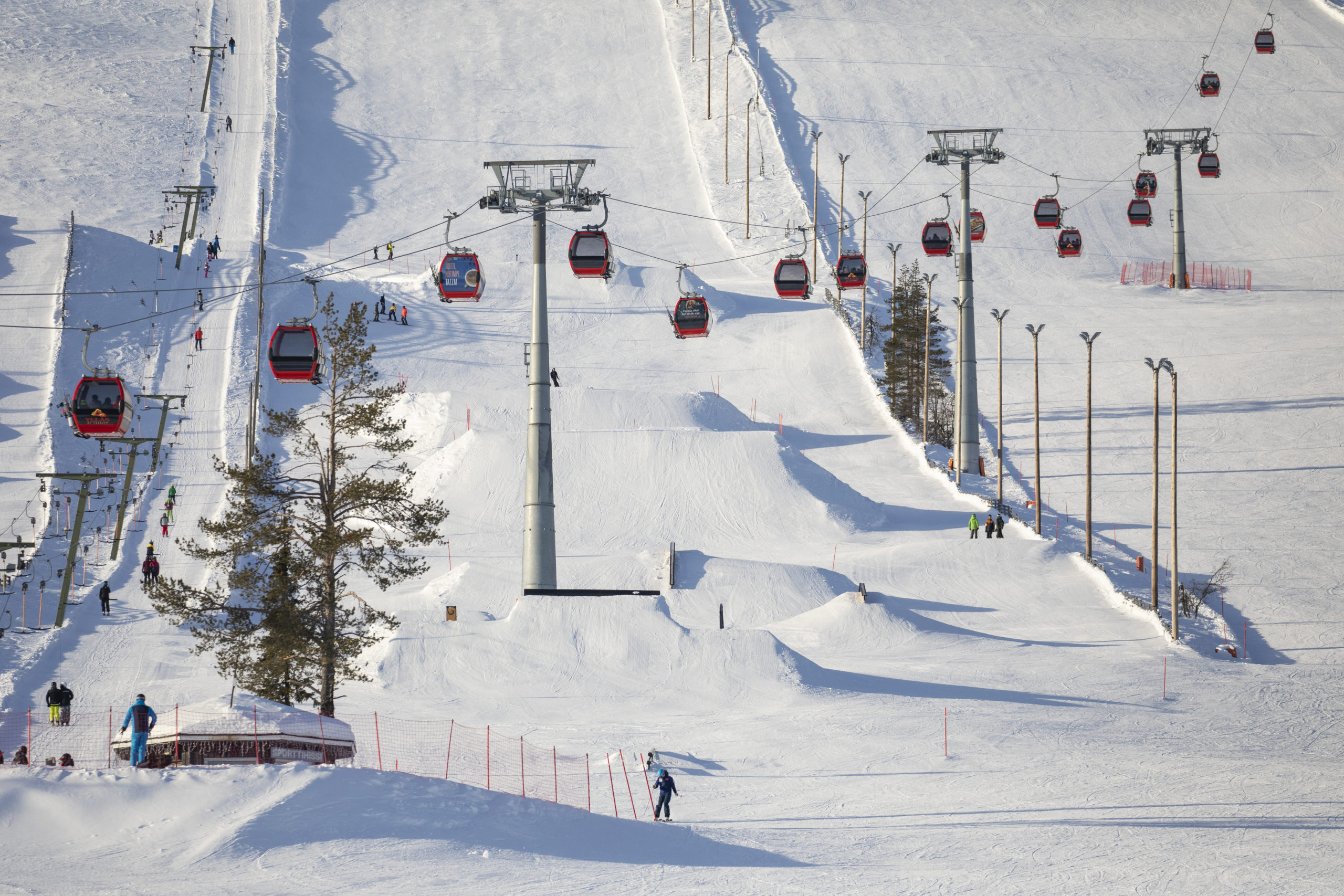 For children, beginners, pleasure seekers and extreme sports enthusiasts
Gentle and steep – and everything in between
The slope profile of the Ylläsjärvi side is diverse. There are both easy and challenging slopes. The slopes on the lower part of the fell are easier, perfect for children and beginners, while the top offers more challenging, steeper slopes. The lower parts of the slopes are served by button lifts, T-bar lifts and two carpet lifts. The other carpet lift is free of charge. The top can be reached with a T-bar lift or the gondola. Although the slopes from the top are more difficult than the slopes in the lower parts, there are also moderate slopes that are suitable for skiers and snowboarders with a little experience.