The longest slopes in Finland
Almost half of the 62 slopes in Ylläs are over one kilometre long. There are eight slopes that are over two kilometres long, while the longest slopes are over three kilometres. The total mileage of slopes is 53 kilometres, and the difference in altitude is up to 464 metres.
The ski resort is located in the immediate vicinity of the beautiful Pallas-Yllästunturi National Park, which skiers can admire from the top of Ylläs, at 719 above sea level.
Visit the slope map to see where the slopes and villages are located on different sides of the Ylläs fell. You can move between the different sides either by crossing the fell on your skis or snowboard or by taking the scenic route on the Ski Bus. More detailed descriptions of both sides are below the map.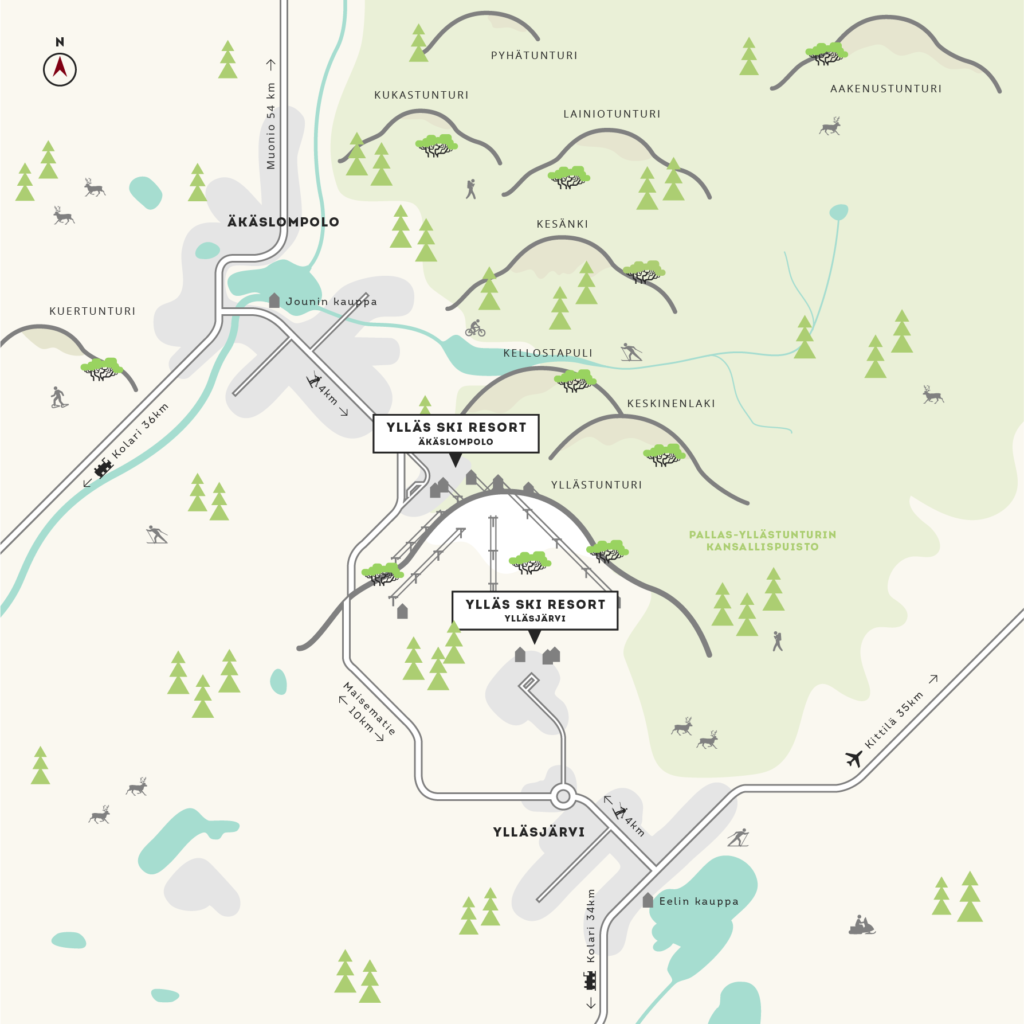 Ylläs Ski resort
Ylläs­järvi
The fast gondola lift is located on the Ylläsjärvi side, taking visitors to the top of the fell in just minutes. The longest slopes in Finland, three kilometres, are also located on this side, along with snow parks for all skills levels. In the summer, Ylläsjärvi has a bike park. Ylläs Bike Park is open from Midsummer until the start of October.
Ylläs Ski resort
Äkäs­lompolo
The slopes on the Äkäslompolo side have the best views of the Pallas-Yllästunturi National Park. It is no wonder that the first ski tourers climbed the fell and skied down Varkaankuru long before the first lift was built at Ylläs in 1956. A lot has changed over the years, but the authentic atmosphere of the fells has remained.